Ruggedized.
Customized. Optimized.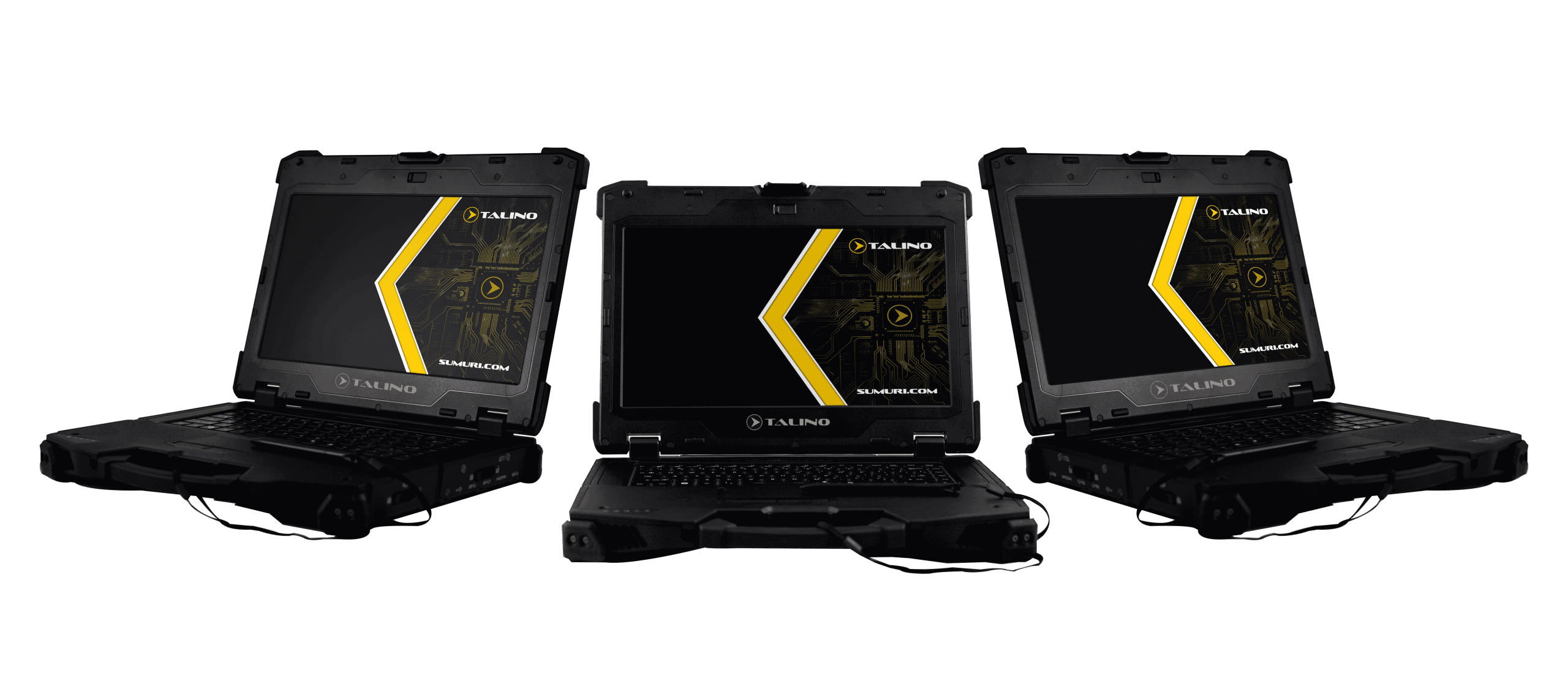 Overview
The SUMURI TALINO TRL-65 is our no compromise ruggedized laptop. When you need both dust proofing and water resistance in one package along with as little sacrifice as possible when it comes to performance, the TRL-65 is your very best choice! It features a whopping six-foot drop protection, and like all TALINOs, there are tons of customization options and you will find the same awesome three year warranty you've come to know and love.
Designed to survive anything you throw at it!
Featuring up to an extreme IP65 rating, our ruggedized laptops will follow you anywhere, helping you do what matters most, no matter where you are.
With the same level of customization you've come to expect from other TALINOs, you can tailor your TRL to be just as badass as you need it to be! Whether you need your laptop to have hazardous gas protection, be MIL-STD-461G compliant, have an office or car dock, or even a bridge battery so you don't lose power while performing a battery swap, we've got you covered!
We don't beat the competition, we crush it!
We use only the highest quality components that have been tested and vetted here in our lab. Our Laptops are designed and optimized for forensics and come with an industry leading 3 year warranty. 

Every Ruggedized TALINO laptop is built based on your unique requirements and to our exacting standards. No competitor offers ANYTHING close!
Every Ruggedized TALINO laptop is burned in using multiple stress testing and benchmarking tools. The goal of our quality assurance team is to try and "break" the workstation before shipping it. From logical stress tests to actually physically restricting the airflow to the TALINO we do everything in our power to make sure no TALINO leaves the lab until it has been put through the wringer. This is backed by our industry leading 3 year warranty and lifetime access to our support line for every TALINO user. Day or night we are there when you need us.