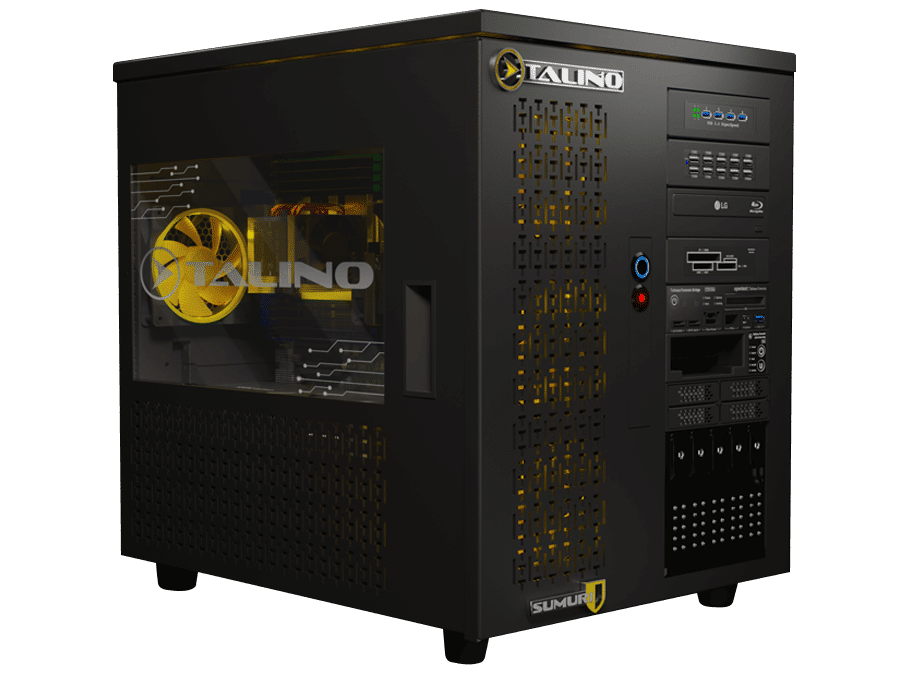 Forensic Video Analysis Workstation
Our Video Analysis Workstation comes with the newest Nvidia RTX Ampere workstation cards that are available with up to a staggering 48GB of video memory in a single card. They are equipped with error correction code ECC memory and AI-accelerated compute units that can crush any task with maximum efficiency.
3rd Gen Intel® Xeon® Scalable processors
Nvidia
RTX Ampere ECC VRAM
Samsung Pro PCIe 4.0 NVME M.2 SSD
LGA 4189
PCIe 4.0
Expansion Slots
High Performance Computing Units Xeon® AVX-512
ECC RAM
(Error Correction Code)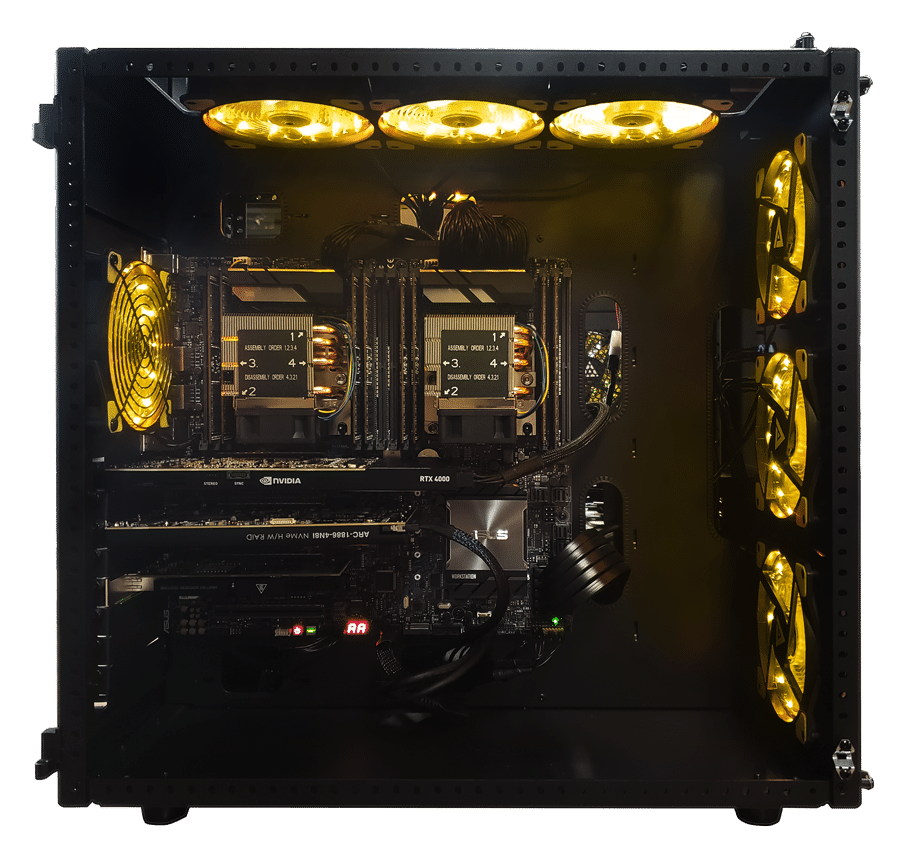 Built on the 3rd generation of Intel's Xeon Scalable CPU platform with support for PCIe 4.0 to minimize latency and provide the greatest speeds for connected internal devices such as graphics cards or M.2 NVMe SSDs. The workstation comes equipped with error correction code ECC memory to add better stability with an extra layer of data protection.
Every TALINO workstation is hand built based on your unique requirements and to our exacting standards. No competitor offers anything close!

Like all TALINOs, the TALINO KA-VIZ is highly expandable with the availability to add multiple graphics, RAID, or network cards. It even offers enough power to run intense deep-learning tasks. Whether you're using Adobe Premiere Pro, Da Vinci, or Vegas Pro, chances are good your tool could benefit from Nvidia GPU acceleration technologies.
DESIGNED BY EXPERTS, FOR EXPERTS
Our computer design and optimization are driven by the fact that we are forensic practitioners with decades of forensic knowledge. Every system was designed by a Certified Forensic Computer Examiner and the configurations used for the workstations were developed based on feedback from the companies that created the software combined with our real-life experience working cases. We install and benchmark all the major forensic programs during the design phase to make sure that the workstation is optimized for your forensic video analysis needs.
WE DON'T BEAT COMPETITION, WE CRUSH IT!
We use only highest quality components that have been tested and vetted here in our lab. Our engineers have spent countless hours testing multiple configurations to come up with the fastest, most reliable forensic video analysis solution available. Whether you're looking for multiple GPU, RAID, or network cards, our team can deliver.
Every TALINO workstation is burned in for 72 hours using multiple stress testing and benchmarking tools. The goal of our quality assurance team is to try and "break" the workstation before shipping it. From logical stress tests to actually physically restricting the airflow to the TALINO we do everything in our power to make sure no TALINO leaves the lab until it has been put through the wringer. This is backed by our industry-leading 3-year warranty and lifetime access to our support line for every TALINO user. Day or night we are there when you need us.