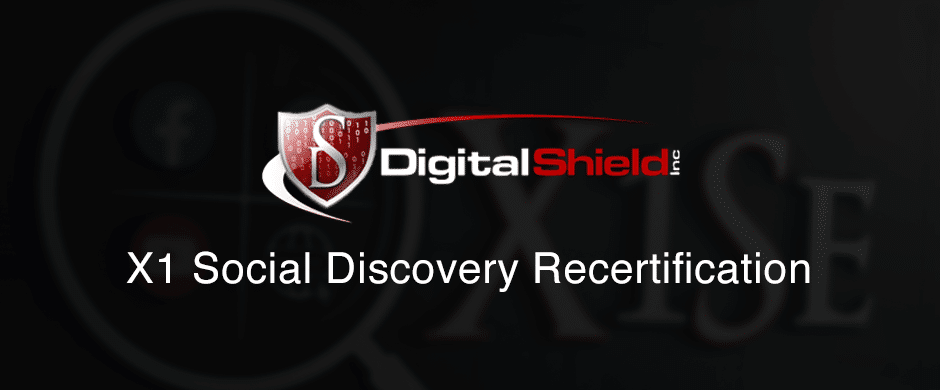 For the X1 Social Discovery Recertification course, you will need a working version of X1 Social Discovery, if you do not have one, please contact Joe Church (jchurch@digitalshield.net) to obtain one.
As part of the On Demand Course, you will need to load the "X1-Final-Exam-Warlocks-2023.x1Matter" into the X1 Social Discovery Interface and select the case as "Active".You will have to create a new folder on your machine tounpack the case file.
Please set the time zone to UTC-5:00 (Eastern Time US Canada) so the dates and times of the captures match up for you. This setting is located under the"options" menu.
Once you have imported the final exam image and changed the date and time zone, you are now ready to take the recertification exam. The exam is multiple choice and all the questions only have one correct answer.
Passing Score is an 80%, if you do not receive an 80%, you will have the ability to take the exam one additional time. If you do not pass on second attempt you will need to take the full certification course again.
Once you pass the course, the certification will be sent directly to you from the training platform.
If you have any questions, please contact Joe Church(jchurch@digitalshield.net) or +1-321-704-1336