become a
certified

forensic mac examiner
Vendor Neutral – Tool Agnostic

BEST PRACTICES IN MAC FORENSICS
Provides detailed instruction on the process of examining a macintosh computer from the first step to the last step in logical order.

ADVANCED PRACTICES IN MAC FORENSICS
Builds upon the BEST PRACTICES IN MAC FORENSICS course and provides the student the ability to apply what they learned in real world cases.
More

Training -

Lower

Cost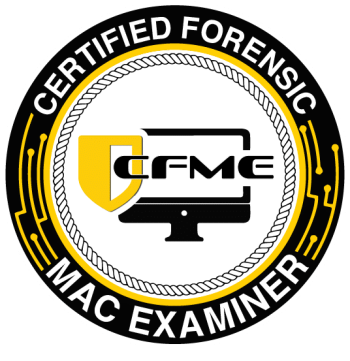 LEVEL UP
get mac certified
Available for FREE to anyone who has completed our MFSC-101 and MFSC-201.