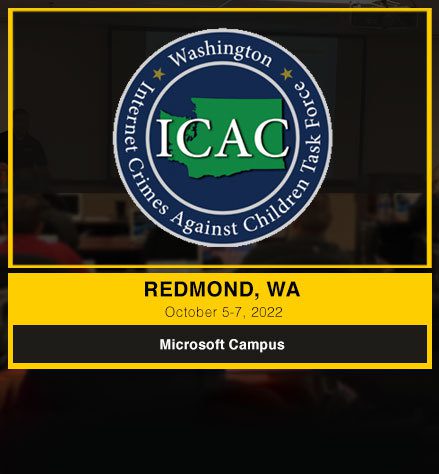 2022 NW Regional ICAC Conference
The Internet Crimes Against Children program is a national network of 61 coordinated task forces representing more than 4,500 federal, state, and local law enforcement, and prosecutorial agencies. These agencies are engaged in both proactive and reactive investigations, forensic investigations, and criminal prosecutions. By helping state and local agencies develop effective, sustainable responses to online child victimization – including responses to child sexual abuse images, the ICAC Program has increased law enforcement's capacity to combat technology-facilitated crimes against children at every level.
Stop by our booth for a free consultation with our Talino Sales and Support Senior Manager, Sam Deckoff.
If you want to know more about the conference, please visit this link: https://www.nwregionalicac.com/
Share This Story, Choose Your Platform!