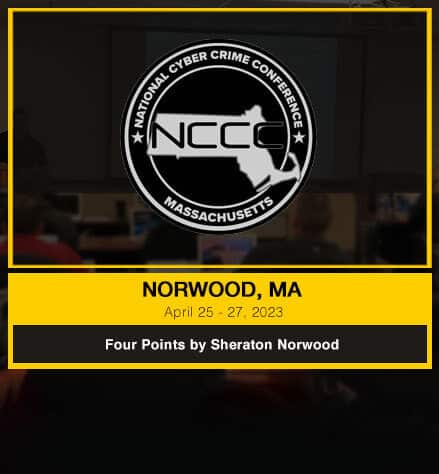 National Cyber Crime Conference
SUMURI, an award-winning digital forensics company will participate as a bronze sponsor at the National Cyber Crime Conference – Norwood, Massachusetts on April 25 to April 27, 2023.
Free Product Consultation will be given by our very own TALINO Sales and Support Senior Manager, Sam Deckoff.
If you want to know more about the conference, please visit this link: https://www.mass.gov/service-details/national-cyber-crime-conference
Share This Story, Choose Your Platform!