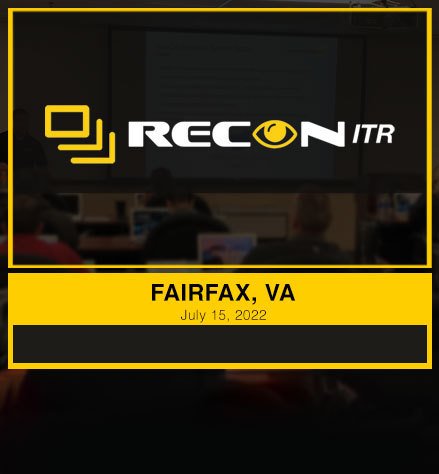 Recon ITR Training – Department of Homeland Security
RECON ITR Training will be conducted by SUMURI on July 15, 2022, for the Department of Homeland Security in Fairfax, Virginia, and led by John Day, Software Senior Manager.
The RECON ITR Certification course provides comprehensive training covering all you need to know about using RECON ITR for imaging and instant triage. Topics covered will include how to identify Macs for imaging, what approach to use, and how to use instant triage to get answers fast. At the end of the course, you will be able to use RECON ITR confidently to meet all of your acquisition and triage needs.
The training is open only to the hosting agency personnel. For further information on RECON ITR, please click the link below
https://sumuri.com/software/recon-itr/
Share This Story, Choose Your Platform!