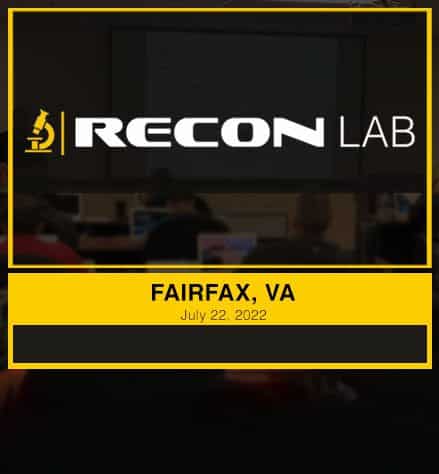 Recon Lab Training – Department of Homeland Security
RECON LAB Training will be conducted by SUMURI on July 22, 2022, for the Department of Homeland Security in Fairfax, Virginia, and led by John Day, Software Senior Manager.
The RECON LAB Certification course covers the main features of RECON LAB and will show students how to leverage specific features to improve their investigation. This training will cover everything the student needs to know to get up and running with RECON LAB by utilizing its automated analysis, timelining, and unique reporting style.
For further information on RECON LAB, please click the link below
https://sumuri.com/software/recon-lab/
Share This Story, Choose Your Platform!