INSTANT VIRTUALIZATION IS HERE! NO IMAGING, NO DISASSEMBLY!
Now preinstalled in the latest version of PALADIN (demo available). Try it today!
WINDOWS LOGIN CREDENTIALS AUTOMATICALLY BYPASSED
DATA CARVING AND ADVANCED SEARCHING
WRITE-BLOCKING AND IMAGING INCLUDED
CARBON – VIRTUAL FORENSIC SUITE
Overview
Instant virtualization of a Windows computer without the need for disassembly or imaging. Automatic bypassing of Windows login credentials allows you to access a user's desktop quickly for triage or documentation. Absolutely no changes are made to the data, and there is no evidence that the virtualization occurred. Built-in write-blocking and forensic imaging make CARBON extremely powerful! CARBON also includes RECON for Windows, which automates the discovery, parsing, and reporting of Windows forensic artifacts quickly, as well as advanced data carver and search tools.

Now merged with PALADIN on a Samsung Type-C USB.

Note: You have a 15 month period (1 year and 3 months) from the start date to renew software at the renewal list price. After this time, you will have to pay the full price for the software.
WINDOWS LOGIN CREDENTIALS AUTOMATICALLY BYPASSED
CARBON automatically virtualizes and bypasses Windows login credentials to give you instant access to the user's desktop. All virtualization is done in a manner that protects the data from changes or alterations.
As no changes are made, the virtualization is undetectable.
WRITE-BLOCKING AND IMAGING INCLUDED
After using CARBON to virtualize and preview a computer instantly, preserving the data is only a click away.
CARBON is based on PALADIN and includes its ability to write-block internal and attached devices. CARBON also includes the PALADIN Toolbox, which offers you seven forensic image formats and device cloning.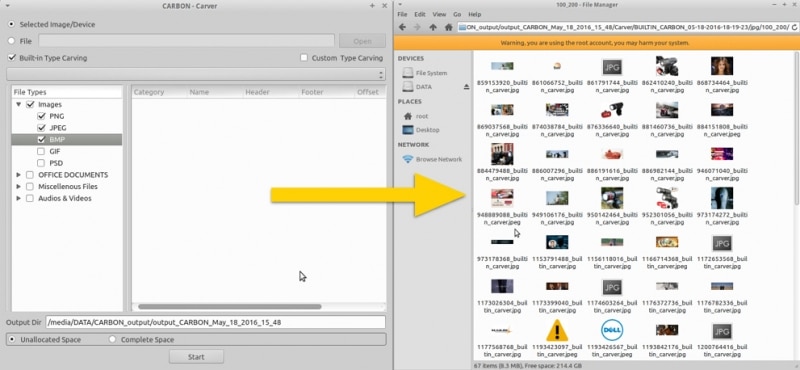 DATA CARVING AND ADVANCED SEARCHING
CARBON includes predefined categories for carving data from allocated or unallocated space. CARBON lets you add your own custom carving or search conditions that can be saved as templates.
*All fields required to process this request