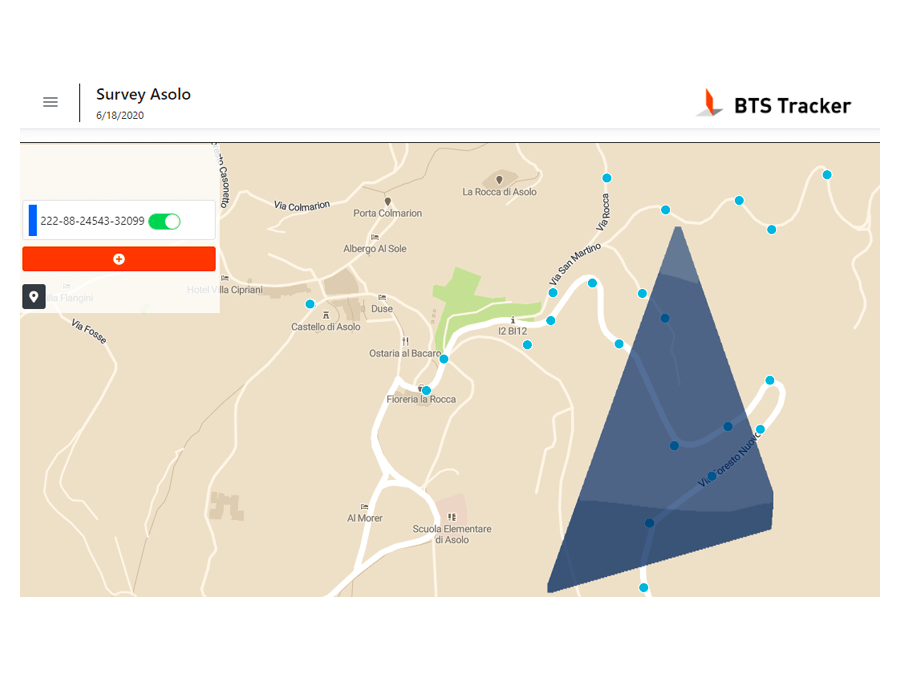 Forensics hardware module that measures the radio environment activity, namely the real cell tower coverage (BTS – Base Transceiver Station) in the area of interest.
The kit includes: the module, with battery autonomy; 2 pairs of antennas (one high and one little); 1 USB cable for charging; 1 MicroSD to store data during the surveys; the dedicated mobile APP to manage the module and the web app to analyze the cell gathered information (btstracker.com).
Product license:
BTS Tracker kit provided with the initials 12 months software updates, firmware and technical assistance included.
Online Purchases and Pricing are for the US only. For International Purchases and Support Please Contact Us.  Image represented in photograph is stock; customizations will render each system unique.
2G/3G/4G technology
Survey every telephone operator (carrier) at the same time
Dedicated BTS scan options
Weak signal identification
Accurate radio survey (bands, frequency etc.)
Module easy to carry around
NOTE: the product can be provided also in USB version. Please, if interested, ask for it at the time of the offer.