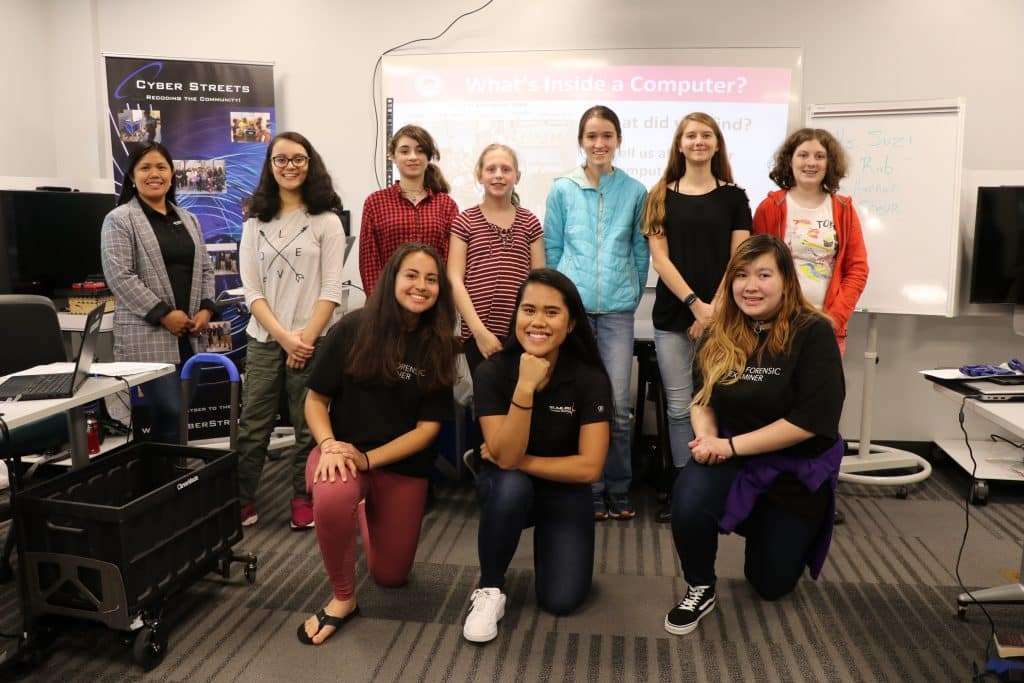 The forensic community is mostly dominated by men. However, there are more and more careers in computer forensics that are opening the doors for women. Our President, Ailyn Whalen proves that anyone can lead even in an industry that most people think are ruled by men. SUMURI believes that teaching young girls about technology can give them an advantage in the future by discovering the fascinating and promising world of IT.
Being part of Cyber Streets' "The Future is Female: Girls in STEM" program means a lot to us. One, Cyber Streets has been working to increase access to STEM programs for downstate youth since it was founded by Dover IT professional Rob Bentley in 2017. Second, it is close to home. Initially focused on Dover and Kent County, Delaware, Cyber Streets is expanding to focus on not only on Dover's at-risk, inner-city kids, but girls in particular who lack resources.
Started last April 15, girls ages 11 to 16 learn the ins and outs of STEM topics such as cybersecurity, agricultural tech, robotics, drones, and entrepreneurship during a two-week, after-school tech-immersion camp at the Lewes Public Library.
On Day 5 of the event, SUMURI offers a unique presentation by sharing with the girls how SUMURI build and design its forensic products. From TALINO hardware, to RECON Software, and our Award Winning PALADIN software that SUMURI is giving for free. The audience were amazed how the technology works and how SUMURI products help Law Enforcement with their task to eliminate digital crimes.
Hannalyn Gabriel, one of SUMURI's younger employees, together with other women from SUMURI team, spent time with the girls to mentor and guide young ladies as they teamed together to use corporate computer manuals to completely disassemble, discuss function of all parts, reassemble, identify missing parts, and simulate ordering replacement parts online as they would if repairing a computer at home.
Our Mission as a company extends not just to help the forensic community with unique and relevant digital forensic solutions but also to promote one of our most important core values – Altruism. This is possible through our SUMURI gives back initiatives. Our mission and initiatives wouldn't be successful without the support of customers and partners. We thank everyone and we are looking forward to more opportunity to extend a helping hand.