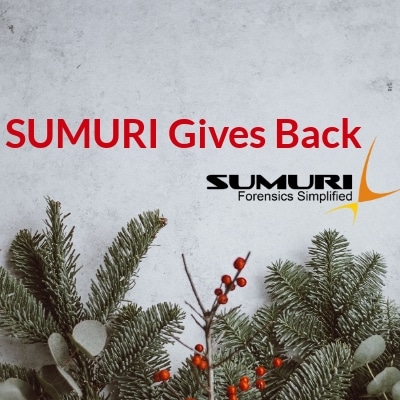 2018 is about to end and all of us at SUMURI are extremely grateful for all we have helped. We are very excited about our major plans in 2019!
Before 2018 closes, SUMURI would like to do one more act of kindness by donating a TALINO Workstation to a law enforcement agency in need.  You can be part of this mission by nominating any agency who meets the requirements listed below.
What we are looking for?
A law enforcement agency in need with no budget for Forensic Hardware

A law enforcement agency with a high volume of cases
A law enforcement agency with cases that are major, grave, and significant
Mechanics
All entries will be reviewed by a community of Law Enforcement Examiners to pick the top 10 from the entries submitted
The top 10 agencies identified will be notified for permission to participate and the submissions will be posted for voting online
All information submitted will be treated confidential, SUMURI has the rights to verify information submitted.

Once the voting period is completed the winning agency will be announced online
The winner will be responsible for any and all applicable taxes, customs and/or duties
Dates to Remember
Submission of Entry: Dec 19, 2018 – Jan 04, 2019
Top 10 Deliberation: Jan 7, 2019 – Jan 9, 2019
Announcement of Top 10: January 10, 2019
Online Voting: Jan 10, 2019 – January 17, 2019
Announcement of Winner: Jan 21, 2019
For questions or inquiries email: brian@sumuri.com