To our SUMURI family, partners and customers,
As the coronavirus (COVID-19) spreads across the globe, I want to let you know what SUMURI is doing to respond to this public health emergency.
SUMURI's number-one priority is the well being of our people, partners, customers, families, and the communities in which we live and work. The global spread of COVID-19 is affecting every one of us. At SUMURI, we value people first, and we do what we do with the belief that our technology, services, training, and support of Law Enforcement can help save lives. We are all adapting and responding in our own way, and SUMURI wants to continue to play a role in helping individuals and communities emerge stronger from this pandemic.
We take this situation seriously and will take all reasonable steps to promote the health and safety of our people and organization. We're also mindful that we need to support our customers and will strive to deliver the same quality, excellence, and customer service you are accustomed to.
Here is an overview of what we're doing during these unique circumstances:
Our commitment to customer service will not change. Even if our offices are closed to comply with state, local or federal guidelines, you will still be able to contact us for support. If you get stuck or run into a technical issue, support is available. Please visit
https://sumuri.com/support/.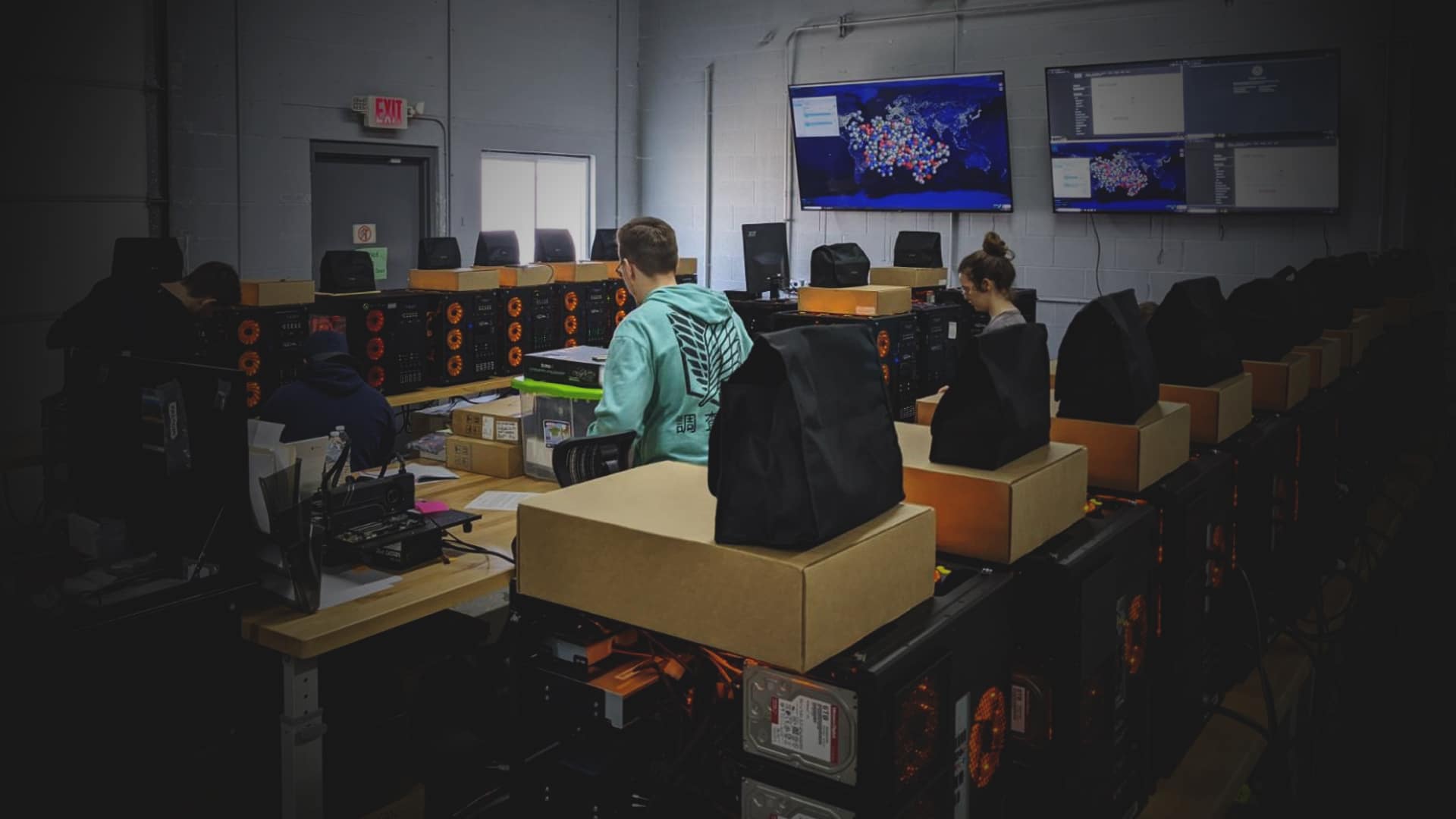 SUMURI and the TALINO team are doing their part to dedicate our processing power to the fight against COVID-19. We have switched our burn-in platform to Folding@home. Folding@home uses computing power to run simulations to determine how the proteins in the virus overwhelm our immune system. Read more about it and join the cause:
https://foldingathome.org/2020/03/15/coronavirus-what-were-doing-and-how-you-can-help-in-simple-terms/
We've prepared to implement flexible work-from-home arrangements for all our employees to reduce exposure to the virus should it be necessary. SUMURI has always been a flexible workplace, and we have the technological, cultural, and operational infrastructure for the organization to work virtually without significant business interruption with the exception of any travel required for training or services and also the assembly and production of our TALINO workstations. For general questions, please email hello@sumuri.com. For questions about quotes and sales, please email sales@sumuri.com.
We've curtailed employee business travel to reduce the potential of exposing our team members, customers, or business guests to unnecessary risk. We have suspended all international travel and seriously restricted domestic business travel. Our team won't be able to travel for training, services or installations and will conduct all business and customer meetings by phone or video conference.
We now require team members who have traveled abroad to restricted destinations, or who have been in close contact with someone who has traveled to those areas, to work from home for 14 days.
We're encouraging our employees to be mindful of their well being and embrace the healthy habits that will slow down the potential for the coronavirus to spread. To that end, we will follow all C.D.C. guidelines for healthy hygiene at work and are disinfecting all offices and work spaces daily.
As always, SUMURI stands ready to assist any Law Enforcement agency in need. If you do not have the budget or funds are frozen due to the current situation we are here to help. Please reach out to Steve at swhalen@sumuri.com or Jason at jason@sumuri.com and we will make sure you are taken care of.
The SUMURI executive team is closely monitoring guidance from government agencies and health authorities to ensure that our policies and practices keep our people safe and well. We're actively adjusting our policies to reflect the latest recommendations, and we'll advise if anything affects our ability to support you now or in the future.
This is an unprecedented time, and the situation is changing daily. SUMURI is prepared to navigate these challenging circumstances. We're committed to maintaining our business operations and ensuring you receive the highest quality service without disruption.
Please take every precaution to protect yourselves, your families, and partners. Together we will get through this.
To anyone directly affected by the virus, we wish you a speedy recovery. Our hearts are with you and your loved ones.
Thank you for your continued support.

Jason Roslewicz
Chief Executive Officer (CEO)
SUMURI LLC